Problem sexual behaviour, cybersex and pornography
I have considerable experience of working with men and women on issues of porn and sex addictions, cybersex use, pornography and prostitution. At my practice, I help individuals and couples work through issues raised by these problem areas and am used to supporting partners or other family members with any related issue.

People often begin to use inappropriate sexual behaviours and porn as a comfort or escape from anxious feelings. Although it starts as an escape from underlying issues that feel too anxious to address, over time the very thing that was being used for solace alters to become an even greater problem than it was being used to manage. What therapy or counselling can help you to discover is that change is achievable and that it is perfectly possible to recover freedom from these troubling issues.


I use a conversational model to address issues in this area and, as a professional counsellor / psychotherapist, I take no political or faith-based stance on this work.
I have written about porn use, cybersex and compulsive sexual behaviour in magazine articles, on the Internet and in my book
Turned On: Intimacy in a pornized society
. You can also read about people's struggles in this area of life on the
Porn Recovery UK
website.
---
To book a session with me at my comfortable, private practice please email me at
info@therapy-space.co.uk
or you can call me for a short confidential conversation on 07871 257 457.
---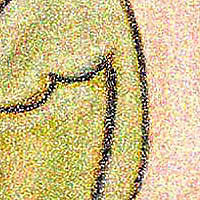 Men: porn, relationships and the respectful gaze?
Article posted on 17 November 2016

As part of my wide-ranging work as a therapist, I engage in conversations with men who have issues with pornography and sexual addictions. The work can be short and contained or it can take a considerable period of time but, in whatever way it progresses, the issue of 'how to look' and 'what will be seen' at some point becomes a central issue for conversation.

Gay and heterosexual men alike have to confront how pornography and sexual addictions have affected their looking-and-seeing process. In my practice, there appears a difference in the way these two groups of men confront their burden. The female form is used differently in art and the media from that of the male body. Male couples are often able to pull together through conversation about what looking-and-seeing means and how it functions for the individual – and the couple. Conversely, heterosexual couples frequently fracture during a simple stroll along a high street or as they sit in a restaurant, where every passing female form becomes an unknowable challenge.

In a free, thoughtful and open society, thankfully it is an impossibility not to have the option of looking at and seeing the human form. But what is it that a respectful, heterosexual male (even one previously challenged by negativities created by porn and sexual addiction) looks at and sees when in the presence of the female form?... to read the full article go to therapy-place blog


---
Duncan E. Stafford MBACP (accred) registered and accredited counsellor / psychotherapist bound by the British Association for Counselling and Psychotherapy's Ethical Framework for Good Practice