Couples counselling, sex therapy and relationship counselling
in Bristol and North Somerset with Duncan E. Stafford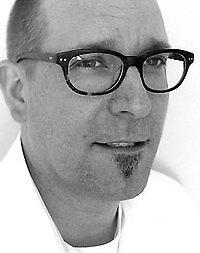 Couples, relationship and sex therapy in Bristol, North Somerset and Online
Welcome to my Bristol and North Somerset couples and relationship-focused counselling and sex therapy practice. I offer relationship and sex therapy for women, men and couples in person in Bristol and North Somerset or by telephone or secure online video chat* throughout the UK. As a BACP accredited and registered counsellor / psychotherapist I work with all counselling and psychotherapy issues (you can click to go to my general practice website.).


I am very experienced in working with relationship and sexual issues, and this website gives detailed information about the way I work with men, women and couples on sex and relationship issues. I have particular experience of working with couples and individuals around sexual intimacy problems, sexual dysfuntion and sexual addiction difficulties, including porn addiction, sexual risk taking and difficulties associated with prostitution.**
It can feel great to be part of a couple but it is not always easy to sustain that feeling; the closer a couple are, the more potential problems there can be.
In my Bristol and North Somerset relationship and couples counselling and therapy practice, I work with couples of all sexual orientations as well as with individual women's and men's difficulties. I also have considerable experience of working with individuals and couples who identify as being polyamorous or part of an 'open' couple. My practice is kink friendly.


Time for a couples MOT? You don't have to wait until a crisis before you book an initial couples session.
People have diverse issues around relationship problems, psychological sexual issues, risky and addictive behaviour with partners. Below I have listed some of the most common reasons that bring women, men and couples to my North Somerset and Bristol practice:
mismatched libidos

low sex/no sex

loss of intimacy

pornography use

loss of attraction

prostitution issues

infidelity

sexual dysfunction such as problems with erections

kink issues (BDSM)

previous negative life events such as abuse or abandonment.

Please take a look around the rest of my site or my general practice site therapy-space Cambridge and feel free to contact me by telephone, email or text. All communications sent to me are confidential.



---

**My book, Turned On: Intimacy in a pornized society (Witting Press 2010) might be of use to anyone wanting, or needing, to inform themselves on a range of aspects of hardcore pornography use and addiction, and therapy. (If you are a counsellor or psychotherapist you might also find this book of use.)

---
---
As well as working with individuals and couples who live and work in Bristol (BS1 to BS48) I also work via telephone and Skype* with people in Cambridge, Birmingham, Exeter, Bath, Norwich, Glasgow and London.
---
*I prefer to use a platform called Vsee. Vsee is designed as a telemedicine platform and performs well on low bandwidth so is less likely to dropout, stutter or let us down during our therapy session. Please talk to me about these issues. If you have an Apple product that supports FaceTime, we can use this as it is end-to-end encrypted. For Android users WhatApp is also end-to-end encrypted. Telephone is seen as being secure for the purpose of therapy.
**Visit
Porn Recovery UK
for more details of addiction focused services.
Duncan E. Stafford MBACP registered and accredited counsellor / psychotherapist in North Somerset and Bristol. Bound by the
British Association for Counselling and Psychotherapy's Ethical Framework for Good Practice.
Registered as a hypnotherapist with the General Hypnotherapy Register and practice in agreement with the
GHR code of ethics
This website was last updated on 25 June 2019